Coaches
Skating Coaches at Bradford Ice Arena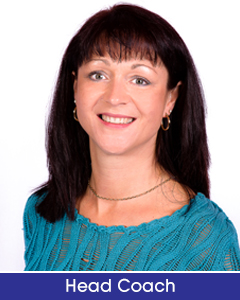 Nicola Griffith – Head Coach
Qualification:

NCCP Level 3 Coach

Inter Gold Medalist in Figure and Free Skating and Ice Dancing.
Competed in British Primary, Junior and Senior Championships in figure and free skating.
Performed and taught internationally with Holiday On Ice.
I've been teaching in Bradford since 1992 and have over 25 years of teaching experience.
Lessons by appointment only.
---
Jennie Hughes
Level 9 elements and level 9 free.
Rate: £17 for a 30 minute 1:1
Contact Telephone Number: 07803 828868
Click Here for Jennie Hughes on Facebook
Ice Skating and Physical Fitness
Contact Email Address: Skatingjennie@yahoo.co.uk
I trained at Bradford Ice Arena from the age of 4 and was a national competitor at all levels.
I have over 13 years coaching experience.
I specialise in field moves and free skating including:
Coach to Inclusive skaters.
Show and event coordinator.
Mentor to trainee coaches.
I've also done work for CBeebies directing a skating show.
CBBC appearing in Hank Zipzer Christmas special.
And many skating camps.
I enjoy working with skaters of all ages and levels on and off the ice.
---
Aimee Rolls
Qualification: NCCP Level 2
Rate 1:1
Lessons: £14 per 30 minutes
Contact Telephone Number: 07772 760777
Contact Email Adddress: aimeelou-72@hotmail.com
I am a Professional ice skating coach, with a strong passion for the sport.
I aim to teach and help my pupils to succeed to the highest level of their ability.
With over ten years skating experience.
Scottish championships competitor 3 time's team gold medallist.
Scottish championships solo dance bronze medallist.
National competitor, bronze medal at Deeside, Wales.
Member of Bradford Ice skating club for many years.
Trained in Bradford since I begun the sport at the age of 11 and still training.
*Available to teach all ages and abilities.
---
Sarah Pilkington-Smith
Qualification: NCCP Level 2 Rate: £8* per 15 Minutes Contact Email Address: Sk8ingsara1@hotmail.com
I started skating in the late 1990's at Bradford Ice Arena and I have been committed to the sport and to Bradford Ice Skating Club ever since.
I was often asked to represent Bradford in team competitions.
I was a national competitor at many levels.
I completed all of the Field Move levels (highest level being Inter Silver) by 13 years old.
In 2010, I completed my Level 2 Coaching qualification and I have been actively coaching since then.
I have the relevant certification to teach and enter skaters into Singles IJS competitions and NISA tests.
I hold level 5 Dance tests although my preferred disciplines for teaching are in Free Skating and Field Moves.
I enjoy being part of the coaching team and participating in the Club's Summer School Camp and Christmas Show's.
I have a Level 3 Diploma in Childcare and Education, giving me experience with all ages and learning abilities.
My lessons are available for complete beginner to NISA Level skaters.
*To increase yearly
---
Sarah George
Level 10 Field Moves, Level 10 Dance, Level 6 Free. Competitor at National Solo Ice Dance finals.
NCCP Level 2 Coach.
EIHA Level One coaching qualification.
Foundation Degree in Science Sports Coaching (with merit).
Bachelor of Science in Sport and Physical Activity (First Class Hons).
More than 15 years as a coach, including:
British Solo Ice Dance champions
International competitors
Inclusive skaters
Mentor to trainee coaches
National medalists at all levels
International show skating experience
Show and event coordinator
Contact: sarahcmgeorge@hotmail.com. Mobile: 07739 006878
---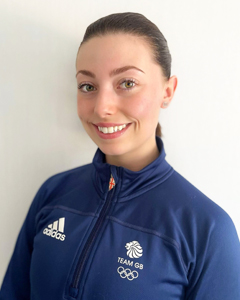 Millie Paterson
Qualification: Level 2 coach
Contact number: 07925269606
Email: milliepaterson@ymail.com
Rate: £16.50 30 minutes, £33 1 hour
Coach to British Championship Silver & Bronze medalist 2019.
Team GB athlete.
International Ice Dancer.
Youth Olympic Competitor.
British & Scottish Ice Dance Champion.
NISA Level 10 Ice Dance & Field Moves.
I've currently been coaching at Ice Sheffield since April 2015, I am a very motivated and passionate coach. I teach all levels and ages, specializing in ice dance.
---
Uri Brekov
To arrange a private lesson/check availability, please leave your details at the box office and Uri will get back to you as soon as possible.
N.C.C.C.P. Level 3 Coach.
Trained in Olympic Ice Skating School in Ukraine.
Gold and Silver medallist in Ukrainian National and International competitions in Pair Skating.
Former Principal skater in Russian show on ice.
Diploma of Higher Education in Sport Psychology and Sport Science.
35 years of coaching experience (20 years in Bradford).
Coach Novice, Primary, Junior and Senior competitors including Primary British Champion,
Junior Grand Prix Competitors, Senior Championship Competitors.
NISA international squad and Team GB Coach.
International Skating Camps Coach.
---
Alisa Brekhova
Professionally trained in both classical and contemporary ballet.
Teaching experience 20+ years (16 years in Bradford).
Former dancer of Modern Ballet Company in Ukraine.
Former skater of Russian Show on Ice.
ICS Fitness and nutrition Diploma.
---
Karen Goodwin
To arrange a private lesson and check availability, please contact the Coach via karengoodwinicepro@gmail.com or 07720 447304.
NCCP Level 4 Performance Coach.
Inter Gold Medalist in Figure and Free.
Awarded The National Young Coach of the Year 2000.
I have been coaching for over 23 Years.
My coaching highlights include coaching skaters to:
World Senior Championships.
European Youth Olympics.
World University Games.
Junior World Championships.
Junior and Senior Grand Prix Events.
Coach to British Champion and Medalists of all levels.
Worked for 3 years for the ITV show Dancing on Ice coaching the celebrities.
Coached and organised various skating schools in the United Kingdom and abroad.
---
Leah Canning
For more information private 1:1 or group lessons, please contact Leah directly via coachleahcanning@gmail.com or 07789486366.
Specialised in solo figure skating, artistic and show performance ice skating.
Competitor at Junior ladies & high level BIS competitions.
Experience in professional ice skating shows across Europe, UAE and UK.
Graduate in BSc Sports Coaching at Leeds Beckett University.
Specialised graduate in MSc Psychology of Sport & Exercise- accredited by the British Psychology Society.
Additional experience as a dancer with The Northern Ballet Theatre and a variety of other dance and musical theatre show productions since the age of 3.
Leah's experience as a figure skater and dancer has led her to believe in psychological approaches that encourage mental well-being. Her coaching philosophy is to improve performance with a variety of physical and psychological resources that are approved approaches in sport-science research.
---
Bryony – Level 2 BIS Coach
For more information please contact via email: B.corrigan96@icloud.com.
Lessons are for all ages and abilities, whether you have your own skates or not!
Bryony began skating at the age of 5, and has around 18 years experience on the ice.
Competed and trained both nationally and internationally.
Competed in the British National Championships at Novice, Junior and Senior.
Learnt from some of the worlds best coaches and attended ice camps with Olympic medalists.
Still competing competitively in Senior Ladyies BIS.
Bryony is now looking to pass on her love and passion for the sport to help skaters reach their full potential whilst having fun!
Lessons are available morning, afternoon and evening slots. Both on public and patch ice.
---